I haven't really talked about this publicly before, but we had to win a bidding war to buy our house last year. To make matters worse, it was right before the onset of the pandemic, making everything that much more stressful. Luckily, we succeeded and my family now enjoys living in a bigger, newer home. In fact, our house sold in seemingly record time. Our offer was accepted within a week of it being listed on the market (and that week included three days of offers and counteroffers between us and the seller). If you've been losing out on home offers due to bidding wars, it can be defeating. Every time you think you've found "the one," you get outbid by another buyer. It's extremely frustrating. So here's how to win a home bidding war, so you have the upper hand next time.
12. Bidding Wars Are a Nightmare (and a Dream)
The anxiety only lasted a few days but it felt like an eternity. On the other hand, I bet the sellers were elated. Every new counteroffer was higher than the last. In the end, we probably paid about 5% more for the house than if there weren't any other bidders. However, we can't really complain. We ended up being able to quarantine in a larger house, which was nice. Plus housing prices continued to skyrocket after we bought the place, which is to our benefit.
My friend, on the other hand, wasn't so lucky. When she was selling her house, a bidding war started. At first, she was ecstatic about the extra money she stood to get from an increased sale price. However, she's been stuck renting a place ever since her house sold. Why? While, she keeps losing bidding wars when trying to buy a replacement house. It turns out that something that benefits when you sell will also make it harder for you to buy. She's feeling very deflated right now. Her offers never seem to be enough, and she's afraid she will be priced out of owning a house forever.
Don't worry, though. Things aren't that drastic for her (or for you, either). I gave her some tips on how to win a bidding war, and now I'm sharing them with you too.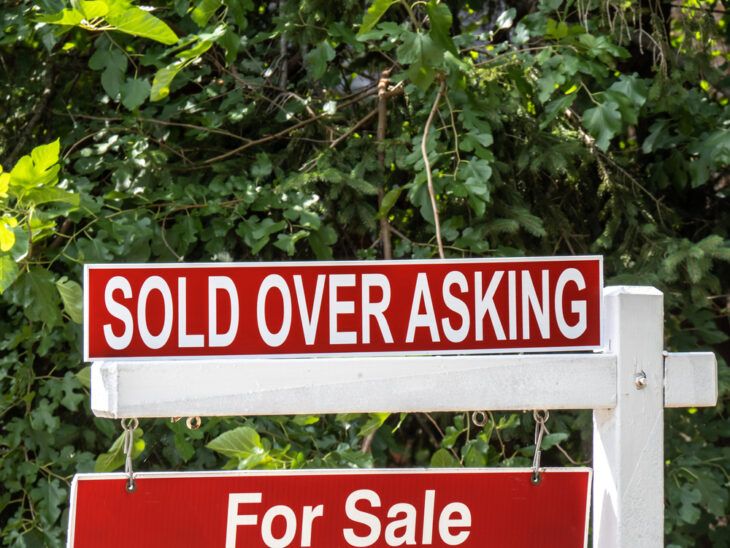 11. Cash Offers Definitely Help (But Aren't Everything)
Everybody who's had any experience with bidding wars is probably familiar with all-cash offers. In general, sellers love all cash offers. And why wouldn't they? Cash offers generally come with less funding issues, so the buyer won't suddenly back out ay the last minute. There's also a greater chance the buyer can offer a shorter escrow period. Cash is king, right?
Well, not always. Just because you aren't going in with a cash offer doesn't mean you'll automatically lose to those with deeper pockets. At the end of the day, the seller is trying to get the most money as possible. This means, among other things, they are trying to assess all their offers. Your pre-approved mortgage could easily be for a higher amount than the cash offers. So don't worry about not being able to compete with cash offers. They aren't everything — as long as you can secure the funding and close, as promised.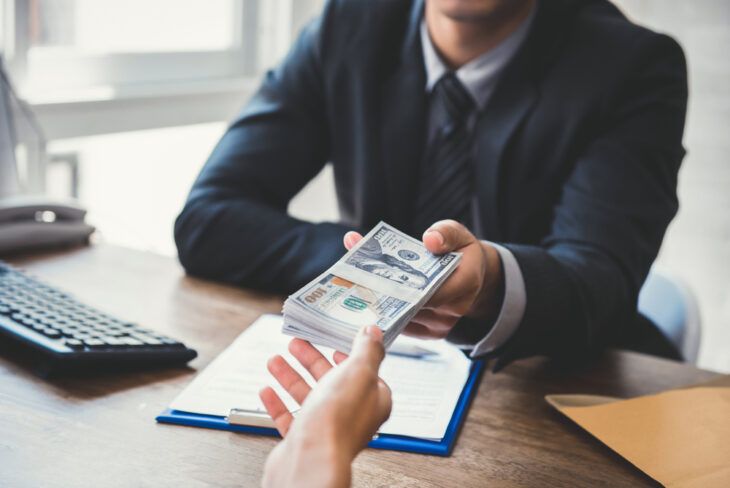 10. Consider Waiving The Financial Contingency
The main reason that cash offers are considered stronger is because the buyer isn't dependent on a mortgage approval. If a mortgage application is denied for any reason, a potential sale can quickly fall through. It happens more often than most buyers are willing admit. Not being able to secure financing is common enough that most offers to buy a house include a financing contingency. (It's also known as a mortgage contingency or loan contingency.) This stipulation allows the buyer to back out of the contract to purchase their house (and get their deposit back). So it's obviously a big deal.
If you find yourself in a bidding war, you can consider waiving the financial contingency in your offer. This will make your offer more attractive, as it will be considered more of a sure thing. You just need to make sure you're still completely able to fund the purchase of the house. Whether it's through a mortgage pre-approval, cash reserves, or some other form of funding. Some buyers actually line up multiple mortgage servicers (with different terms) in order to cover all their bases. That way even if one lender falls through, there are multiple backups.
Don't take this option lightly. Making an offer that doesn't depend on securing a loan can be a dangerous game if you're not sure how you're going to pay for the house if your mortgage application fails. You could even be sued by the seller for damages if you end up backing out of the deal. Be careful.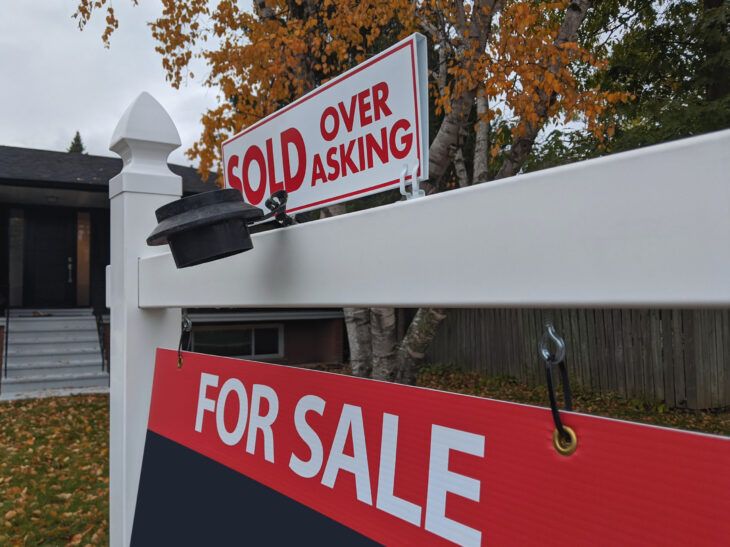 9. How Is Everybody Suddenly So Rich?
It's true that there are plenty of investors with deep pockets and foreign cash buyers out there. They can use their cash reserves to make attractive offers all around town and win bidding wars. However, the reality is that the vast majority of transactions are still made between people like you and me — those without millions of dollars of liquid cash sitting around.
One of the reasons that so many people are making cash offers is that they are simply getting loans from somewhere else. Instead of a mortgage that is approved during escrow, they already have a loan lined up. It could be based on equity from another property, a larger personal loan, or even a portfolio loan from their investment account. The terms don't really matter to the seller, as long as they can cut a check on closing day.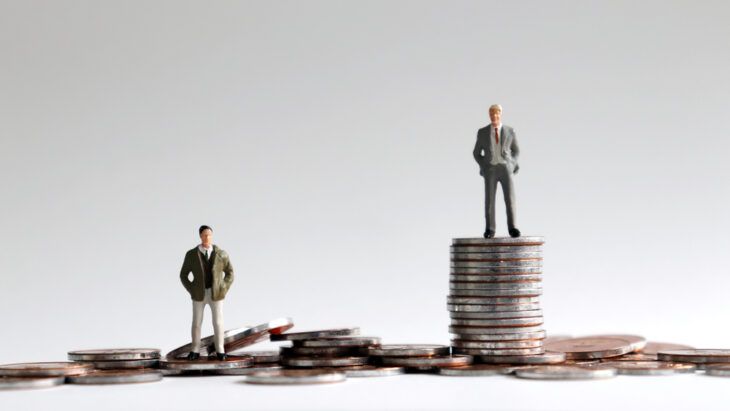 8. You Could Make a Cash Offer Too
Are you trying to move up the property ladder? You might think it's impossible for you to be making cash offers. However, it's not as hard as you might think. If you're willing to sell your old home first (instead of carrying two homes temporarily), you can use that cash to your advantage. You just have to sort out a place to live while you're in limbo between houses. That inconvenience prevents most people from considering this option. However, it does remain an option. You might even have an easier time qualifying for a mortgage if you only have one huge obligation on your books.
You may also be able to get a loan based on the assets from your investment portfolio. Ditto for personal loans or even borrowing from your 401k. You could use these loans to form a cash offer on the next house you're trying to buy. There are plenty of rules, tax implications, and other risks you should look into before you go down this route. However, these financial mechanisms can be used as bridge loans to get your offer accepted.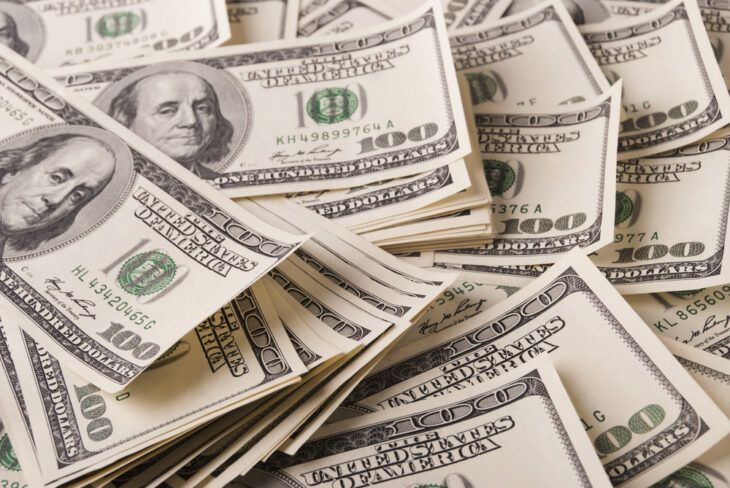 7. The First Offer Doesn't Have to Be the Best One
When we made our initial offer on our home, the agent told us that our offer was the lowest among three bids. We submitted it anyway. Sure, it got rejected, but we still won at the end. Why? That's because it's the last accepted offer that matters.
Just because the market is hot doesn't mean you always have to put in a really high offer to get in the door. Sure, you might need a high offer if there are 90 different offers (like some of the houses my friends are bidding on). However, you really just need a reasonable offer that doesn't offend the buyer. That can start the conversation, at least.
You never know what might happen. Your lower offer could end up accepted anyway, for a number of different reasons (shorter closing time, mortgage pre-approval, etc). Don't waste your money on a ridiculously high bid until you know it's absolutely necessary.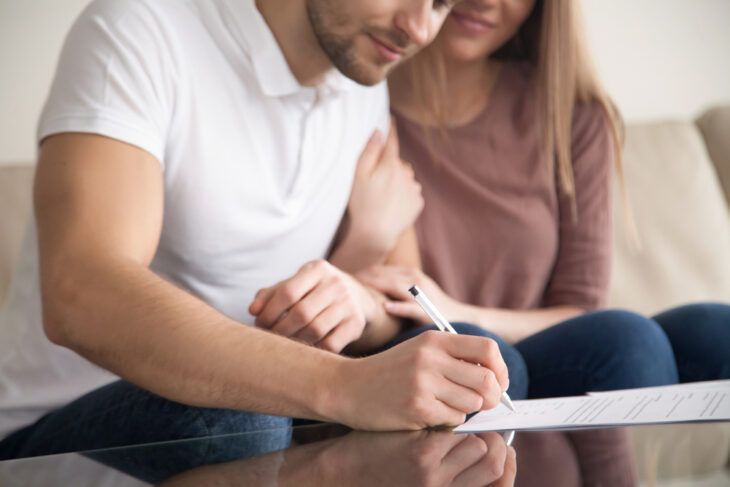 6. A Good Agent is a Must
What IS necessary, though, is a really good agent. When there are multiple bidders, you want an agent that's friendly — not just to you but with competing agents too. We worked with the agent who was extremely active in the local market. Part of the reason we picked her was because we knew that other agents would want to work with her, since she's a mainstay in our local real estate community. Every other agent knew they needed to be respectful of our agent, since burning any bridges could potentially hurt future business opportunities.
As a result, we got more information than what other agents would've gotten out of the situation. Our agent also favored our offer when our bid came in at the same amount as another bid. Sure, buying agents are doing less and less to justify earning those high commissions these days. However, a truly competent agent is absolutely worth every penny in a bidding war.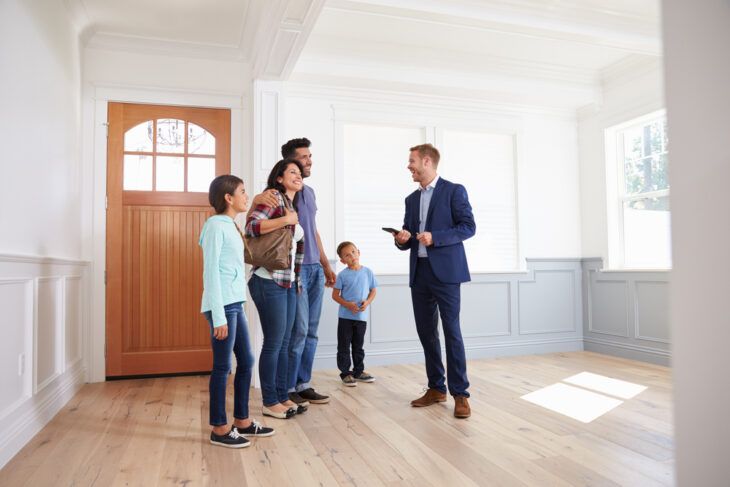 5. Be Nice to the Seller's Agent Too
It certainly won't hurt if the seller's agent has a better connection to you than the other buyers. Remember how I told you the seller's agent favored our offer when it was time for the seller to pick a winning bid? Well, the seller's agent is supposed to guide the seller to pick the most solid offer. One of the most important factors when picking an offer is choosing one that can close. But guess what? There are no guarantees in life. Even rock solid offers can sometimes fall through. So this decision is always partly subjective.
When all offers seem similar, the seller's agent will go with someone she's comfortable with. Now I'm not suggesting that you should outright bribe the seller's agent. In fact, that's surely illegal. However, there's no harm in being friendly to the seller's agent during the open house (and afterwards). First impressions can still matter. It's also possible that this will make zero difference in the end — but it can't hurt, either.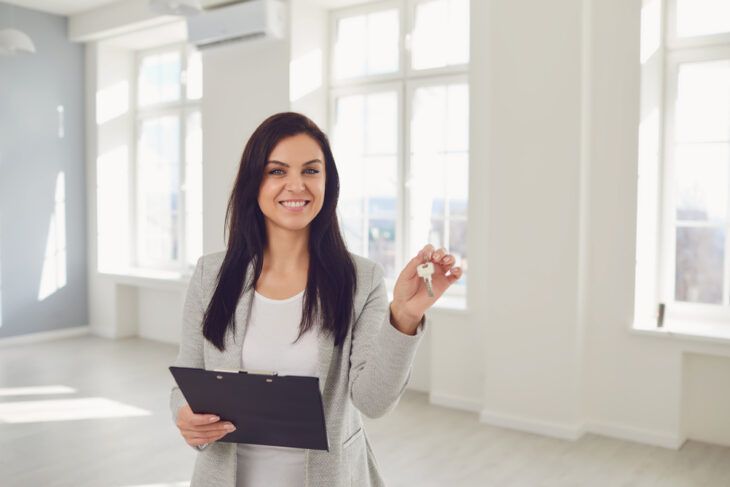 4. Be Creative With Your Offers
We actually bought all the furnishings and furniture from the seller when we bought our last home. It worked out well for us, since it would have been much more expensive for us to actually furnish the house ourselves in the same style. Not to mention, we were under lockdown for almost a year. We didn't really even have a way to buy new furniture for a while. We would have been quarantined in a half-empty house if we didn't buy the furniture too.
However, before that I never thought we would ever agree to buy a seller's furniture. After all, most people just move the furniture and belongings they already have when they buy a house. However, one of the other bidders also offered to buy all the furniture. This bidder was moving in from another city. His agent thought it would be a good incentive to offer to buy the furnishings too, since the seller was downsizing and would need to get rid of most of the furniture anyway.
Luckily, we decided to match the offer. One of the other bidders actually got turned down because they didn't want the furniture. Sure, we had to make an effort to get rid of some excess furniture pieces, but we ultimately this particular bidding war. In your next bid, make a creative offer. You may just be able to eliminate some of the competition that way.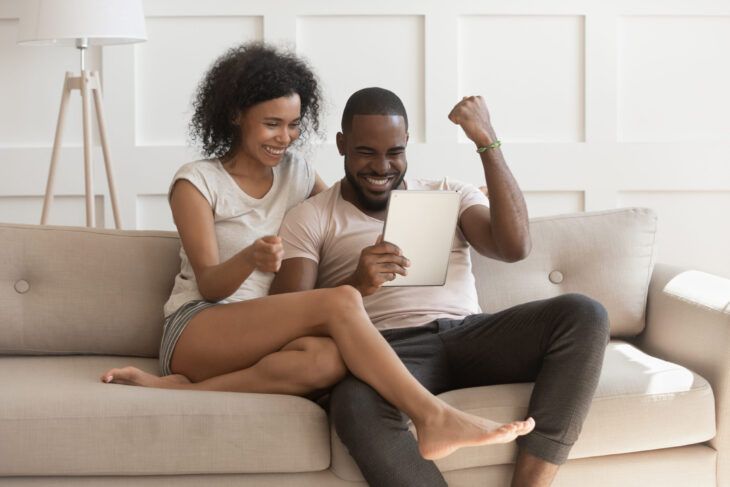 3. Be Flexible
The buyer that got eliminated logically thought that it was just a price issue. They assumed they could just offer a higher price to cover the cost of my furniture offer, but not actually buy it. That was a mistake. The seller's agent later told us that the seller would have liked the higher price, but not having to deal with moving or selling the extra furniture was a priceless convenience to them.
We also learned that the seller would have just kept their furniture if they were forced to. Except it didn't really match his new place at all. It would have been a huge ordeal (and expense) to sell it all off and buy new furnishings. He was thrilled to realize that he wouldn't have to move beds, couches, and dressers. Not only that, he would be able to take the extra money from the sale price and buy brand new furniture that matched his new house.
Be flexible with matching other people's offers. In our case, we just bought the furniture and then figured out how to throw out/donate/sell the pieces we didn't like. Like I said, it worked extremely well for us. Don't be like the bidder who lost out by assuming that the only way to make a more attractive bid was by increasing the dollar amount. Other accommodations can be valuable to the seller too.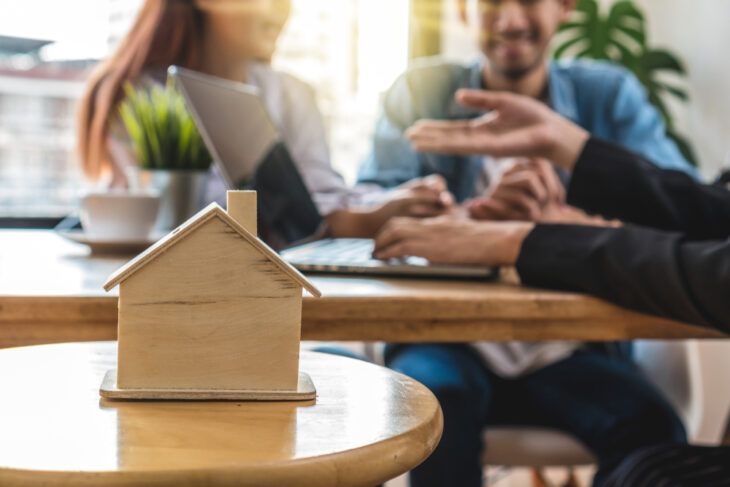 2. A Personal Touch May Help
I've heard this brought up by multiple agents in different listings, so it must work to some degree. If you want to make a stronger offer, you may want to send a personal touch along. It could be a short note or a picture of your family, letting the seller know how much you love their house and would love to continue raising your family there. Most agents agree that it helps if the seller knows the offer is coming from a family who plans to live there, rather than some "soulless" or "evil" investor who plans to jack up the rent price and make a buck.
Personally, I'm not sure if it helps all that much. Sure, I would rather sell to a family than an investor too — given the choice. But honestly, most people (myself included) won't hesitate to sell to the investor if they make a much higher offer. Then again, if everything else is equal between two offers, a personal touch can't hurt. We are all still human, after all. Sometimes making a brief emotional or social connection with the seller can pay off in a bidding war.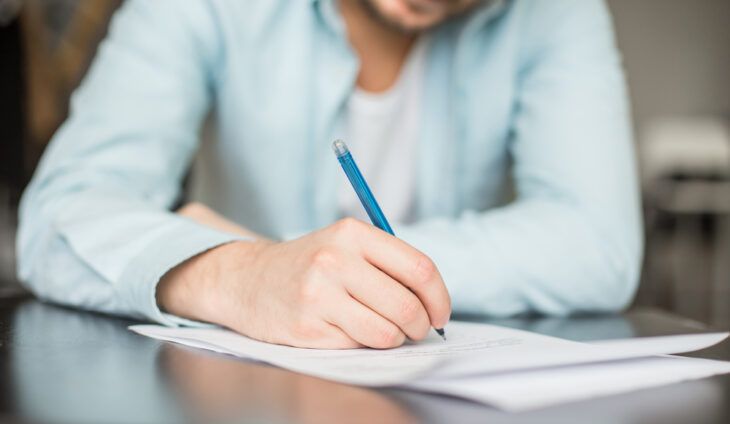 1. The Bottom Line
Bidding wars can be a nightmare for buyers. There's a good chance you'll eventually encounter one in your lifetime. After all, properties that are attractive to you will also attract other buyers. Sure, you can choose to avoid them altogether. Or just keep bidding at ridiculously high prices in order to win. But neither of those options are ideal. Luckily, you can win a bidding war without going broke (and still come out sane in the end). You just have to do some legwork and be willing to play ball.
There's never a guarantee, but your chances of winning will improve dramatically if you follow these tips. Your dream home will become a reality. I promise.