Key Takeaways
Sometimes you can't tip by card, so pack enough cash for tips and always keep $1 and $5 bills on you.
Hotels, resorts, and cruises occasionally have no-tipping policies and instead add a service fee to your bill.
However, a "resort fee" is often for amenities (like WiFi and pool/beach access), not in lieu of gratuities.
When in doubt, either ask the establishment about their tipping policy or err on the side of generosity.
From housekeeping to tour guides, a lot of people help make your trip better — here's how much to tip them.
Ideally, vacations are fun and relaxing. But some things can make even the most experienced traveler a bit anxious: crowded airports, flight delays, not knowing your way around, and of course, tipping. Who and how much do you tip? And when do you leave the tip?
We've rounded up advice from tipping and etiquette experts to help answer those questions. Here's some guidance to help you properly tip hotel staff, drivers, and everyone else you interact with while traveling.
Taxi, Rideshare, and Shuttle Drivers
When you use a hotel's complimentary shuttle service, the amount you tip depends on how much the driver assists with your bags. The Washington Post recommends $1 per bag. However, you may want to up that to $2 for an extra heavy bag. If you handle your own bags, then tipping is optional.
Additionally, you may use a taxi or rideshare service to help you get around. Thrillist suggests tipping a minimum of 10% to 15%. But up that to at least 20% if the driver goes above and beyond in any way. Perhaps they help with your luggage or take you through a Starbucks drive-thru line.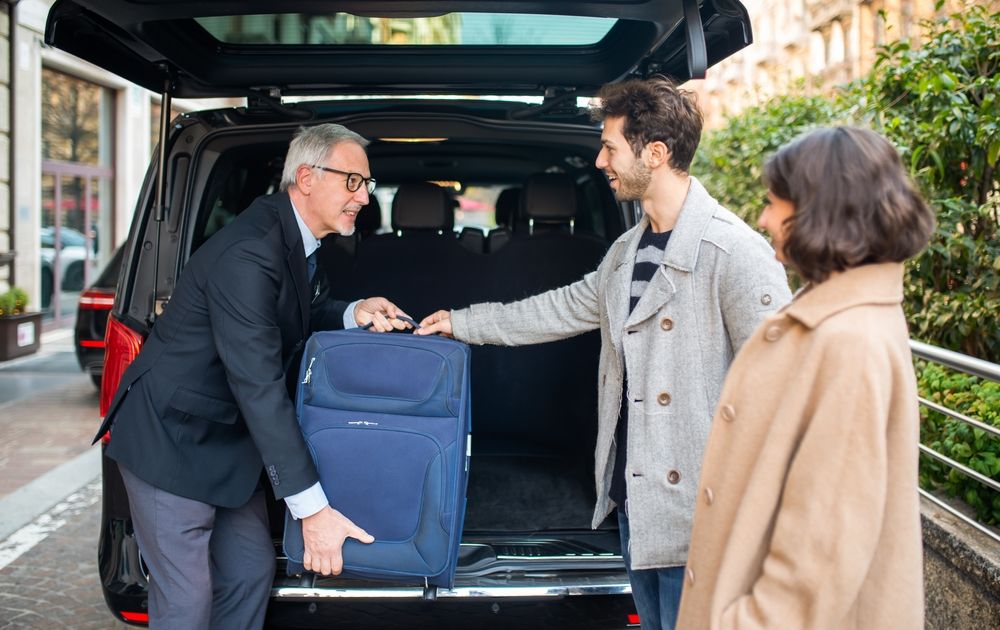 Airport Employees
Knowing who to tip while traveling by plane might seem confusing at first. For instance, do you tip your flight attendant when they serve you a drink? What about the waitstaff or barista at an airport cafe? How about a gate agent who upgrades you to first-class?
Fortunately, one distinction can help clear things up: airline employees don't expect tips (and usually can't accept them), while airport service employees often rely on tips to supplement their hourly wages. It's customary to tip food service employees — whether at the airport or not — somewhere from 15% to 20%.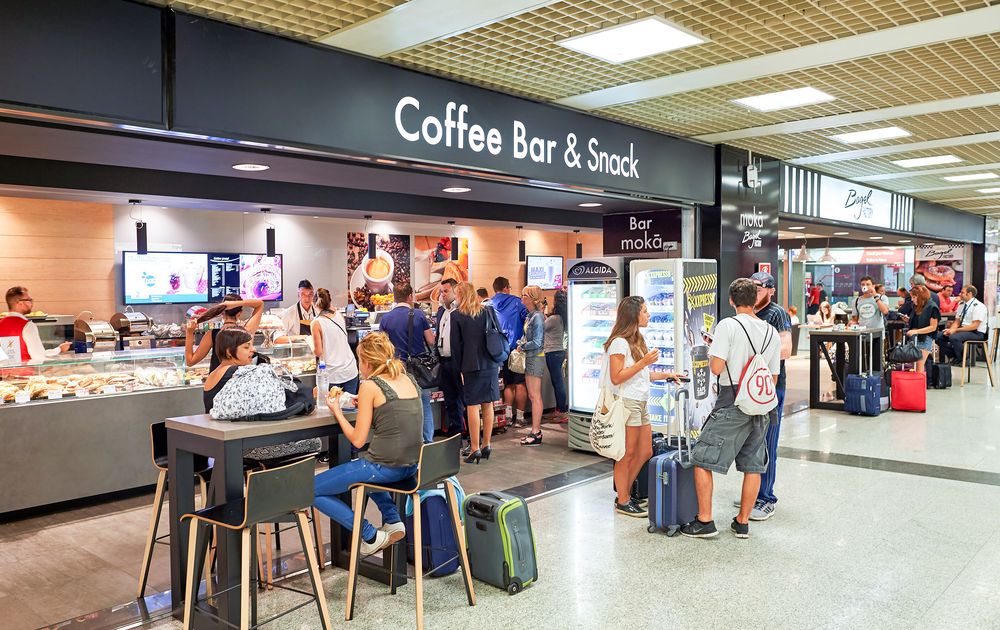 Valet, Doorman, and Bellhop
If you drive to the hotel, then you might use a valet. While it's customary to tip the valet when they bring back your car, experts disagree about tipping when you hand over the keys. The American Hotel and Lodging Association says you should tip from $1 to $5 when your car is delivered.
But they consider gratuity optional when you drop off your car. We tend to agree with The Washington Post, which suggests also tipping the valet who parks your car. After all, you want your car handled with care. And tip more if they unload your luggage. Of course, the valet isn't the only hotel staff that might help you upon arrival.
For instance, there may be a doorman and bellhop. If either unloads luggage, then Thrillist recommends tipping $1 to $2 per bag. Should they bring bags up to your room, tip at least $5 — even if it's only one or two bags. And if a doorman helps in other ways during your stay — hailing a taxi, for example — consider tipping from $2 to $5.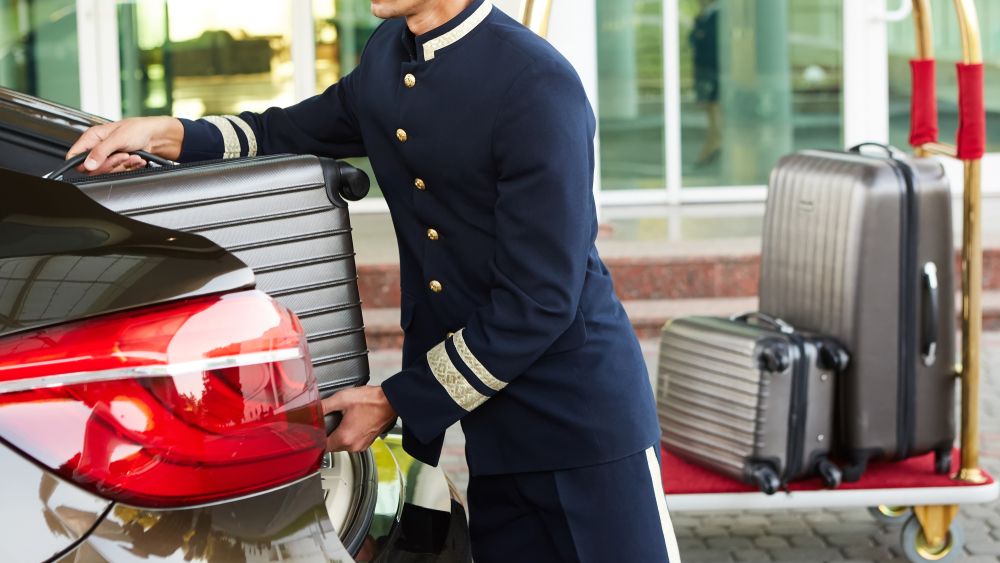 Front Desk and Concierge
Typically, you don't tip front desk staff. However, USA Today suggests giving a front desk attendant $1 to $2 if they arrange an early check-in or late checkout. Now, tipping the hotel concierge (or front desk attendant who also works in a concierge capacity) gets a bit more complicated.
If they help with simple directions, then you aren't obligated to tip. However, gratuity is customary if they help with anything trickier. Perhaps they track down tickets to a sold-out show or nab a reservation at the buzziest restaurant in town. Thrillist suggests tipping $5 to $10, but up that to $20 for anything too exclusive or difficult.
Housekeeping
Since housekeeping is often done out of sight, many people forget to leave a tip. In fact, The Atlantic says 70% of hotel guests don't tip housekeeping. That's unfortunate because housekeeping handles some of the most grueling work in the hotel. The American Hotel and Lodging Association suggests tipping from $1 to $5 per night.
You can vary the tip amount depending on the number of people staying in the room. Be sure to leave a tip daily instead of one big tip at the end because a different housekeeper might clean your room every day. And leave the tip in an envelope or with a note addressed to housekeeping. That way, they know the money is for them.
Additionally, we want to note that you should still tip housekeeping if the hotel has instated a policy that someone only cleans the room at the end of your stay. In that case, leave a tip that reflects how many nights you stayed before you leave the room on the last day of your visit.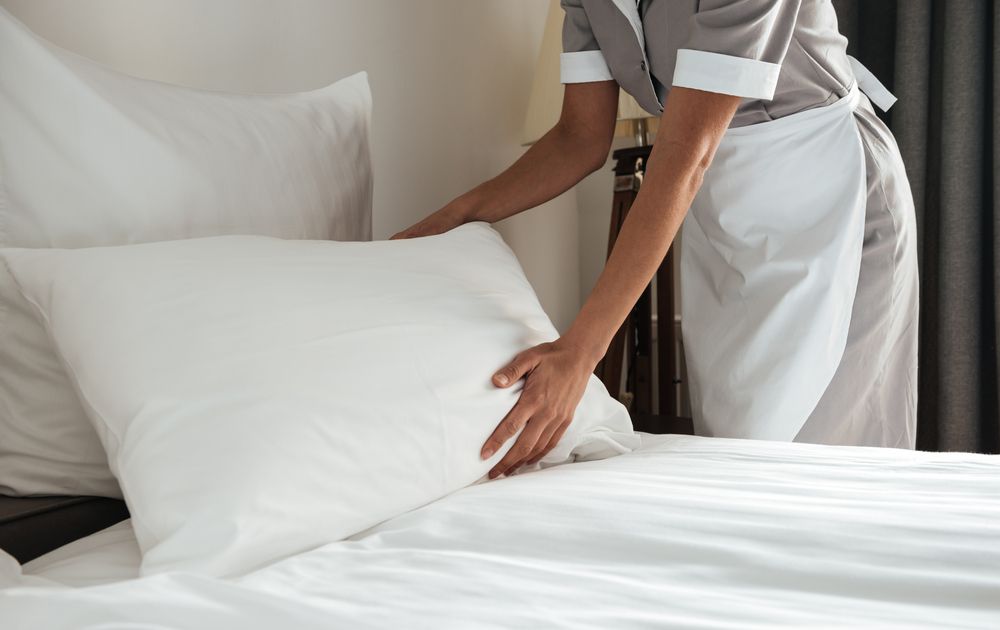 Hotel Dining
During your stay, several members of the hotel staff might help with your dining needs. If you run a tab at the hotel bar or eat at the hotel restaurant, then it's customary to tip between 15% and 20% of the bill. Should you opt to pay for drinks as you go, Thrillist recommends tipping $1 to $2 per drink.
When it comes to room service, things get a tad more complicated. For instance, there may be an automatic gratuity that's 15% to 20% of your bill. In that case, USA Today says the tip is built-in, and an additional tip is optional. However, be sure to add a tip if the bill only has an in-room dining surcharge that doesn't go to staff.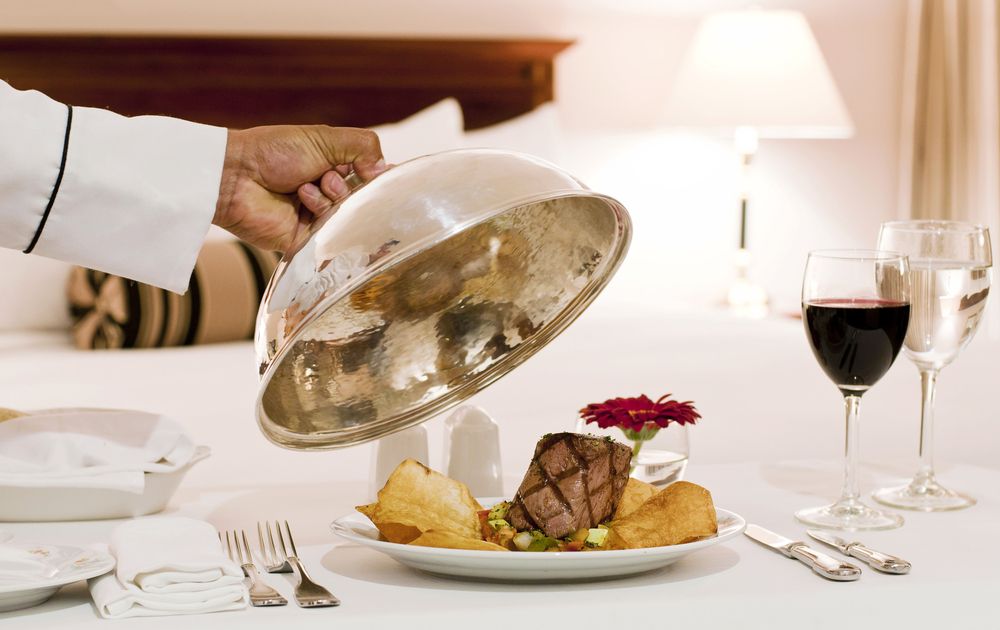 Restroom Attendant
While restroom attendants are mostly a thing of a bygone era, some old-school hotels and resorts still have them. Restroom attendants hand out towels and keep the powder room tidy. Many even take things to the next level by offering mints or mouthwash and fancy toiletries you're welcome to use.
If you come across a restroom attendant, then Thrillist recommends leaving a tip of $1 to $2 in their basket. Should they help with additional tasks — mending a hem or shining shoes, for example — then add at least $2 to $3 to your base tip. You'll want to adjust the tip depending on the level of service.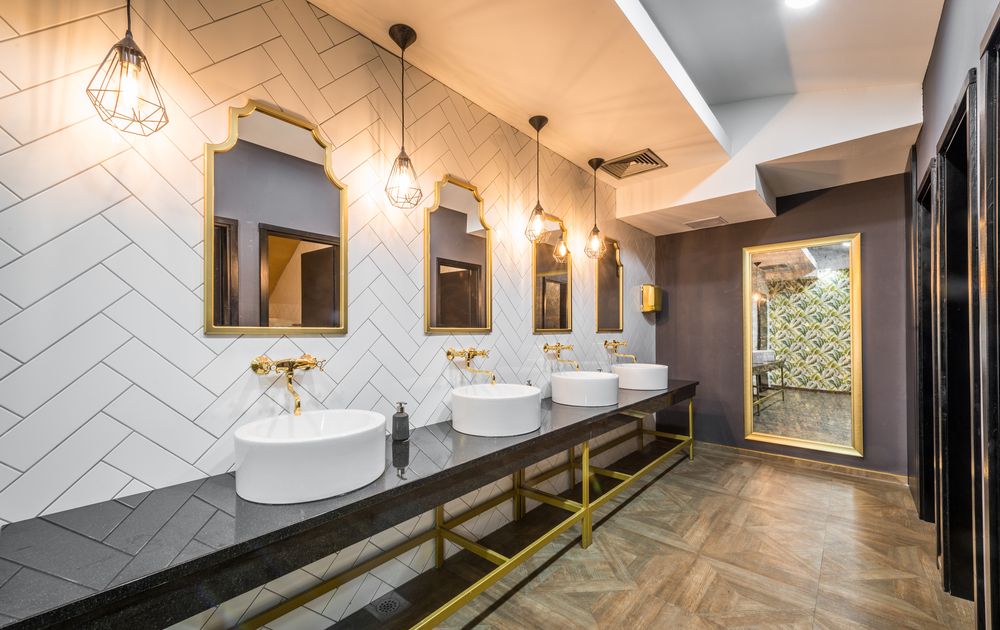 Pool Attendant
Some of us live at the pool on vacation. If that's you, then you might get help from a pool attendant. They offer assistance to swimmers and poolside loungers alike. So, they might bring you a towel, set up umbrellas, rearrange chairs, and serve drinks.
When a pool attendant brings you something like a towel or a drink, Thrillist recommends tipping at least $1 per item. But if the pool attendant does something more time-consuming, like saving your seats or rearranging your chairs and table, then up it to $5.
Tour Guide
During your trip, you might go on a guided tour. If the tour doesn't have a built-in gratuity, then SmarterTravel recommends tipping between 10% and 20% of the tour price. When there's also a driver, consider tipping them $1 per person. Give tips at the end of the tour.
Many cities offer free walking tours, which is amazing but changes the tipping calculation. After all, 20% of $0 is $0. Depending on the length and quality of the tour, The Points Guy recommends tipping somewhere between $5 and $20 per person. When in doubt, it never hurts to err on the side of generosity.
Some tour guides aren't allowed to accept tips, but you can always try. If that's the case and it's a free tour, they may suggest making a donation to the museum, historical society, or organization offering the tour.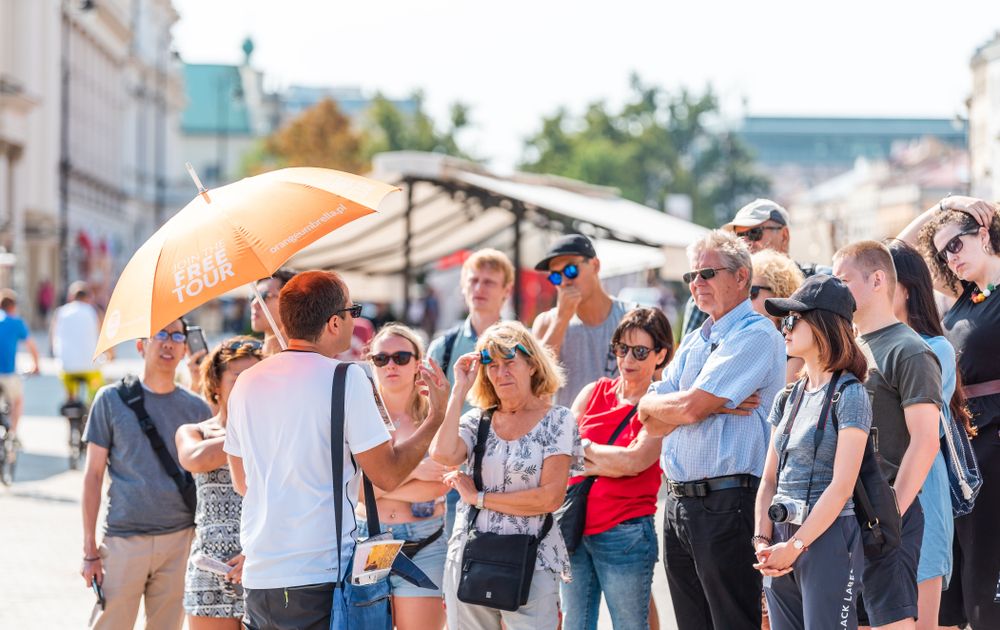 Kids' Club or Childcare Attendant
If you're traveling with kids, you might make a point of booking a hotel or resort with a kids' club or drop-in childcare center. Attendants often do so much more than supervise your children — many plan arts and crafts projects, put on fun storytimes, and even take them on excursions to places like the zoo.
Vacationkids recommends tipping kids' club and childcare attendants somewhere between $5 and $10 per child every day you use the service. If the attendants aren't allowed to accept cash tips, then you could check in about other tips. They may be able to accept a Starbucks gift card, for example.