Many people have always dreamed about being able to work from home. The pandemic certainly pushed millions of people into remote working, whether they liked it or not. On the other hand, it provided plenty of proof that employees are clamoring for work from home jobs to become the new standard. Although not every job is able to be done remotely, there are a growing number of positions that can be done easily and efficiently without visiting an office every day. While some still require a bit of underlying education, many only require an internet connection and a laptop or smartphone. In this article, we'll explore the top earning work from home jobs that you could potentially start doing. Some of them may surprise you.
12. Customer Service Representative
Call centers are increasingly run by remote employees, working out of their own house. Customer service representatives will assist callers by phone for a variety of businesses. These reps are needed in a wide range of industries, from retail and healthcare to technology and banking.
Many modern customer service representatives don't even assist people by telephone anymore. More and more, they provide support via email or live chat functions. Even though many of these jobs are now done remotely, you might be required to live in a certain state in order to be employed as a customer service rep for a certain company. Despite this hurdle, it's a fairly simple job that most people could do from home.
Estimated Salary: $10 to $18 an hour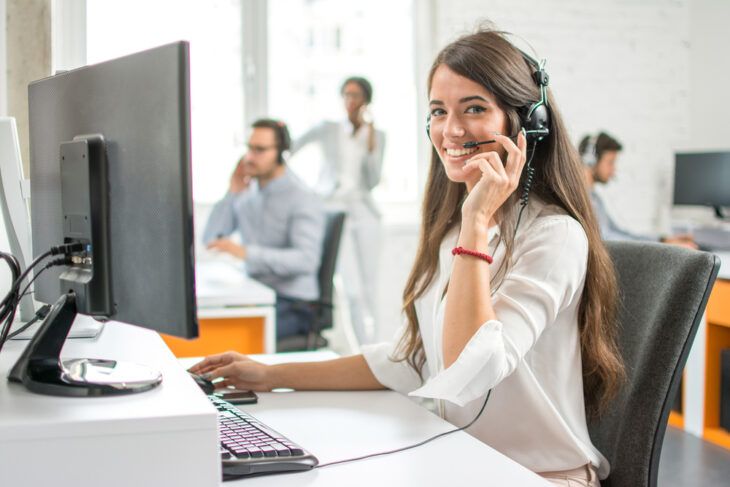 11. Survey Taker
Thinking more outside the box, a growing number of people make money from home by taking online surveys online. The number of companies that will pay you to give your honest opinion about games, movies, products, politics, and general interest topics is growing all the time. To you, it's just a bit of time answering questions. To the companies, it's valuable market research.
If you're willing to sit through multiple surveys and answer scores of random questions (no matter how tedious the topic), you can eek out a decent wage. You will usually earn anywhere between $1 and $20 per completed survey, depending on the length and topic. There are even several research companies that you can sign up with. They will feed you new surveys on a regular basis and then pay you out regularly.
Estimated Salary: Pay per survey ranges from $1 to $20, depending on the company involved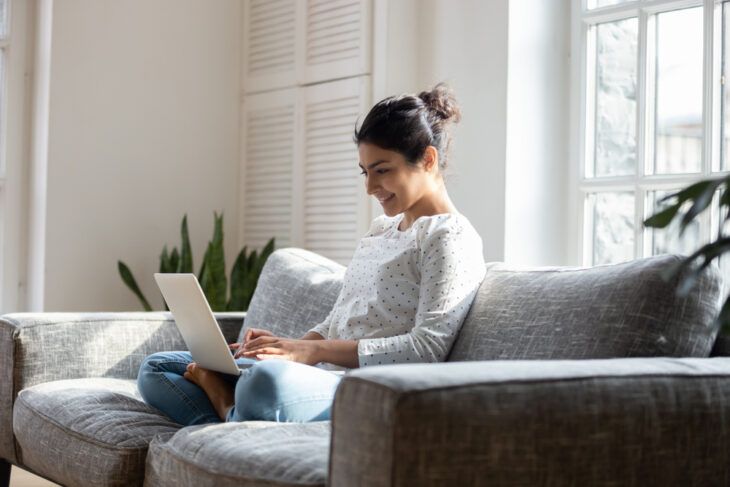 10. Proofreader/Editor
A proofreader or editor simply reviews written materials. They ensure that the content is free of grammatical, spelling, punctuation, or formatting errors. Those who have keen attention to detail, experience editing text, and are familiar with style guides like the Associated Press Stylebook or the Chicago Manual of Style can probably find work in this field. You can make an average of $18 an hour proofreading documents from home.
Companies that often hire proofreaders include advertising agencies, websites, public relations agencies, and textbook publishers. This work is extremely flexible. It can be done fairly easily, on your own schedule. There are some hard deadlines involved, but they are not typically too stressful. If you are trying to balance your home and work life a little better, proofreading could be the ideal job.
Estimated Salary: $18 to $25 an hour, depending on level of experience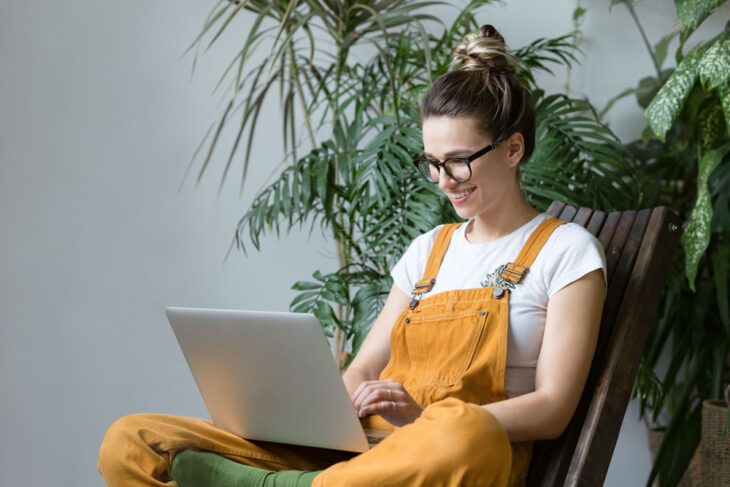 9. Dog Walker
Don't turn your nose up at dog walking. Experienced dog walkers can make a lot of money (while getting plenty of exercise in the process). You'd be surprised how many people are willing to pay to have their dog walked every day. If you were to walk several dogs in a group, you could make plenty of dough. According to jobs website Indeed, dog walkers in the U.S. charge an average of $15 an hour, per dog. So line up three dogs to walk at the same time, and you could earn $45 for an hour of work.
Some dog walkers charge between $25 and $30 an hour per animal, depending on their experience and the distance they walk. Keep in mind that picking up dog droppings is part of the job description. In you don't mind that, becoming a dog walker can be as easy as canvassing your neighborhood to find clients. Once you get a reputation for being a reliable dog walker, it won't take long for you to establish a clientele of multiple pampered pooches.
Estimated Salary: $15 to $30 an hour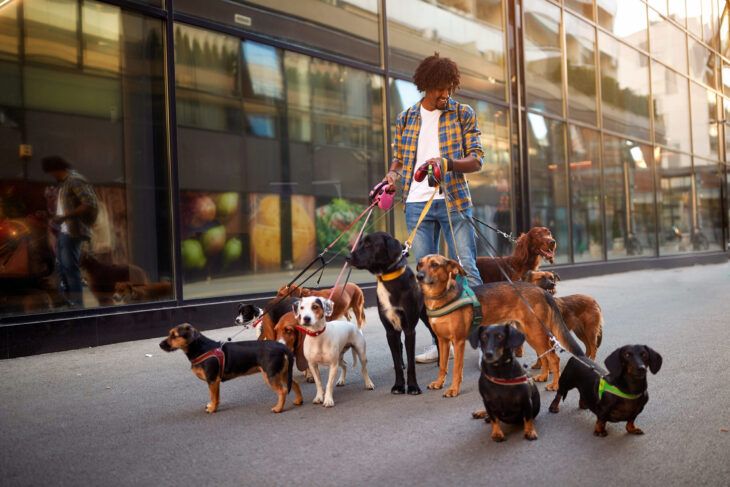 8. Bookkeeper
A lot of companies — particularly small and medium-sized businesses — rely on part-time bookkeepers to manage their finances and balance their books. It's a job that can be done fairly easily from home, via bookkeeping software and email communication. If you have any accounting experience and are good with numbers, this could be the perfect side gig for you.
Those who have experience invoicing clients, running payroll, paying bills, or managing accounts can probably work from home as a bookkeeper. Plenty of local companies are probably looking for reliable and experienced bookkeeper. Some businesses might be looking for someone who at least has a bachelor's degree in accounting. You should also have strong knowledge of popular bookkeeping software like QuickBooks, Xero, FreshBooks, or Wave.
Estimated Salary: $16 to $21 an hour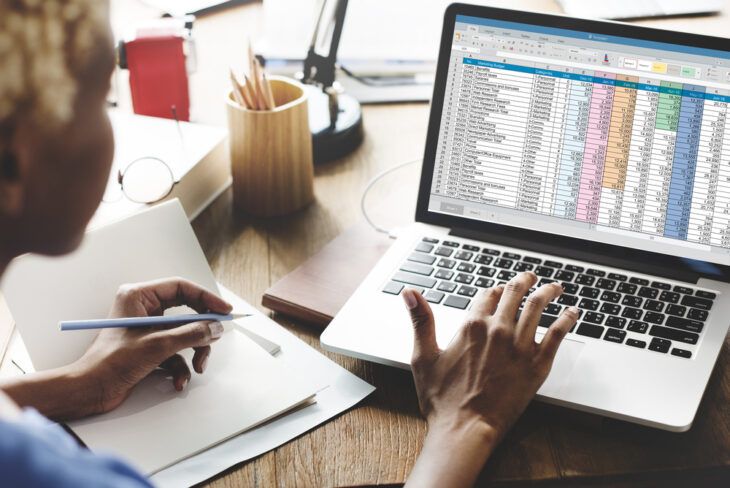 7. Travel Agent
The travel industry is handled virtually these days. That means there are plenty of virtual jobs available, many of which are handled from employees working from home. Remote travel agents manage travel arrangements for various clients, such as a cruise lines, airlines, resorts, hotels, and excursion bookings.
Many virtual travel agent positions also offer travel credit as an additional benefit. This can allow you and your family to experience exotic travel destinations on the cheap (or even free). You job would include making travel arrangements for clients, such as booking flights, reserving hotel rooms, or arranging rental cars. Luckily, you can do all these things from your laptop, on your couch.
Estimated Salary: About $40,000 per year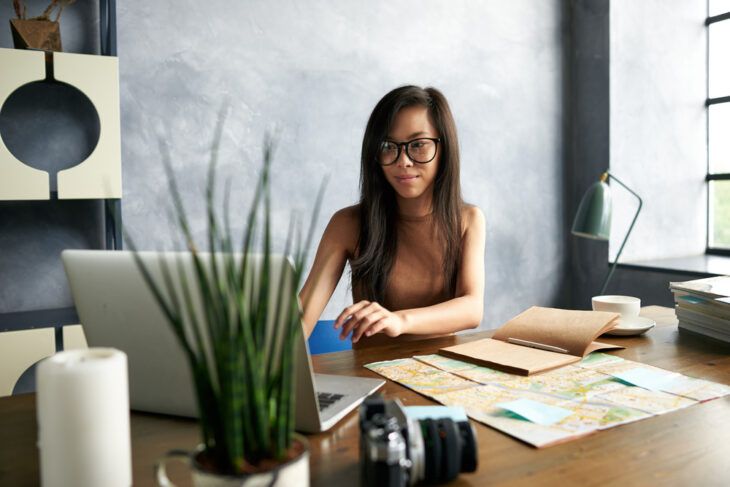 6. Website Developer
Literally every company today needs a website of some kind. Not only that, but existing websites need to be updated, refreshed, and redesigned all the time. This amounts to a lot of work for website developers. Obviously, web developers are quite capable of working from home. Similar to software developers, most website developers only need a computer and an internet connection to get things done.
Anyone with a bachelor's degree in computer science (or a related field) — or with web design experience — can easily find work as a full or part-time web designer. You may also be able to find a steady stream of contract work. These jobs often offer flexible hours and plenty of remote work locations. These days, many companies fully expect their web developer to work offsite.
Estimated Salary: The average pay is $20 to $45 an hour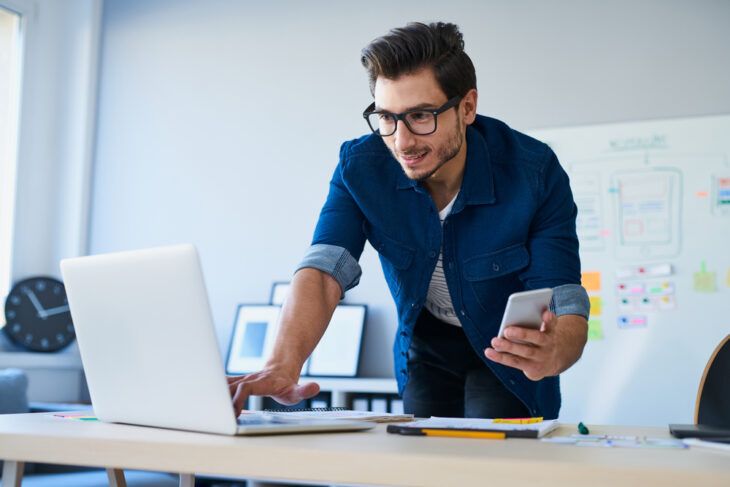 5. Writer
If you can artfully string together the English language, you can make a comfortable living as a freelance writer. Being a reliable writer can land you plenty of work, which you can do from the comfort of your own home. The more experienced you are, the more money you can command. However, even novice writers can earn a decent buck working from home.
Expertise in a certain field will definitely help, whether it's sports, finance, pop culture, or technology. You may even be able to land a job from the point-of-view of a specialist. This can lead to a lot of work from different sources. In addition to full-time opportunities, busy writers can also search for freelance jobs. Many newspapers, magazines, and blogs are hiring freelance writers these days, since most of their full-time staff have been cutback.
Estimated Salary: Pay can range from $10 to $50 per hour, depending on the company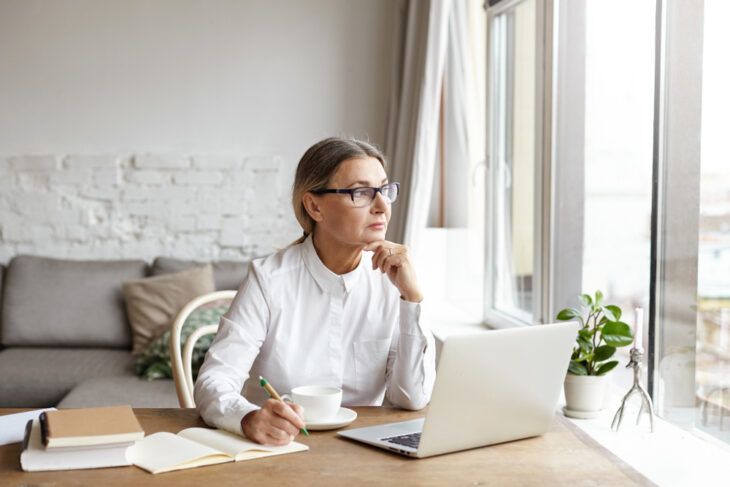 4. Telehealth Nurse
Telemedicine is here and looks likely to stick around, long after the pandemic ends. Over the last 18 months, telehealth really taken off. Most healthcare systems were overwhelmed by patients who had the sudden fear of contracting COVID-19. That's not even considering the additional strain that actual COVID patients had on hospitals and doctors around the world. These shifts led to an increased demand for nurses who could work remotely.
Some telemedicine companies are looking to hire full-time telehealth nurses. They will be required to answer specific medical questions for patients, within reason. There are plenty of opportunities available for part-time nurses as well. Just be sure to check on licensing requirements in various U.S. states. Nurses licensed to practice in more than one state are often more in demand.
Estimated Salary: $20 to $40 an hour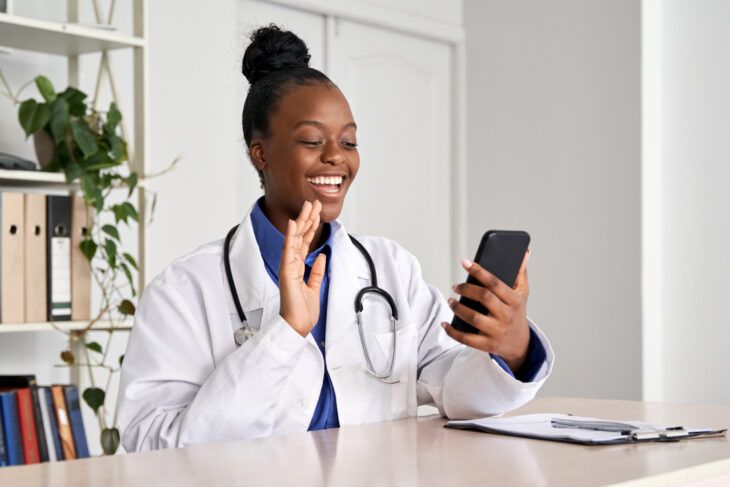 3. Psychiatrist
Most professional psychiatrists are medical doctors who specialize in mental health disorders and afflictions. They diagnosis and treat mental, emotional, and behavioral afflictions. While their work does sometime include in-person physical exams, much of a psychiatrist's job can be done remotely via video conference, phone calls, or even email.
Many psychiatrists also treat patients from a home office. They provide counseling, recommend therapies, and prescribe medications to their patients without having to even leave their house. For many psychiatrists, having a home-based office is simply the most convenient option. Although it was done pre-pandemic too, many psychiatrists have switched to seeing their patients virtually. Of course, this isn't a work from home job that just anyone can do. It requires years of secondary education and proper accreditation first.
Estimated Salary: The median salary for a psychiatrist in the U.S. is about $200,000 a year.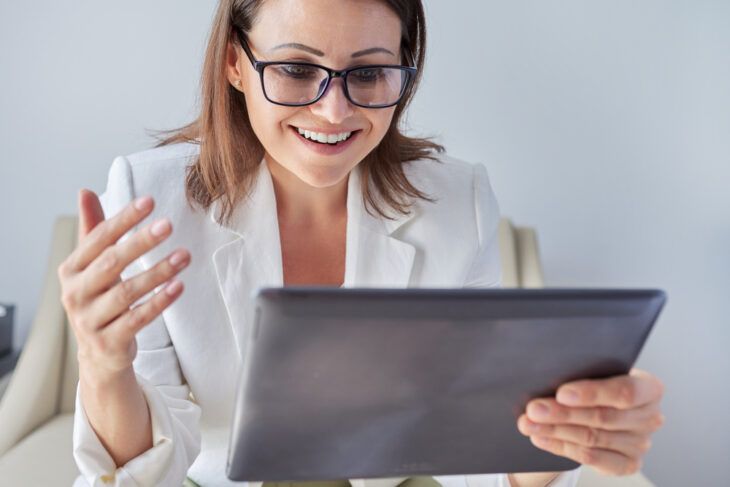 2. Software Developer
Software developers are ideally suited to work from home. As their main job is to create systems and application software using a computer. They can pretty much perform their work from anywhere and don't necessarily need to be in a corporate office to get it done. In most instances, all you need is a good internet connection and a half-decent computer.
For this reason, a growing number of software developers are choosing to work from home. They still connect with their employer or clients regularly, except now it's virtually. Using their own computers and WiFi, software developers are able to create new software products and test for bugs. Although many software developers still work full time, there are plenty of part-time opportunities for those who want to work on an hourly or contractual basis.
Estimated Salary: $110,000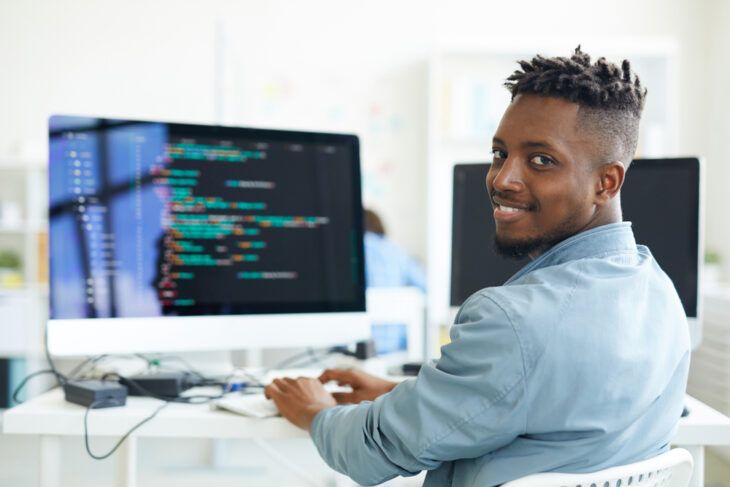 1. Translator
As with writers and editors, there are many work from home jobs available to professional translators. In most cases, translators simply work to convert written content from one language to another. They may also be asked to transcribe audio into another language. Regardless, translators don't need a dedicated office space to perform this task. Many companies contract out their translation needs to freelancers.
Translators are often self-employed. Alternatively, they could work a large translation company that handles all the assignments and details. Whichever route you choose, you might as well put your linguistic skills to good use. These jobs are usually flexible and accommodating to whatever your daily lifestyle is. Payment is often on a per-word (or per-article) basis. Rates vary considerably, depending on your experience, skill, and reliability. Payment can start at one cent per word, but grow to as much as five cents per word (or more).
Estimated Salary: $18 to $40 an hour