Retirement doesn't have to signal the end of your working career. For many seniors, it's nothing more than the turning of a page. There's no need to take on a 40-hour-a-week commitment either. Most businesses are more than happy to take on reliable employees on a part-time basis. A lot of them are willing to pay top dollar for part-time help too.
Whether you're looking to establish a long-term part-time relationship or just hoping to make a quick buck during the holidays, there is always a ton of opportunity awaiting the jobless senior. To get your search started, let's take a look at six of the highest paying part-time jobs for seniors like you.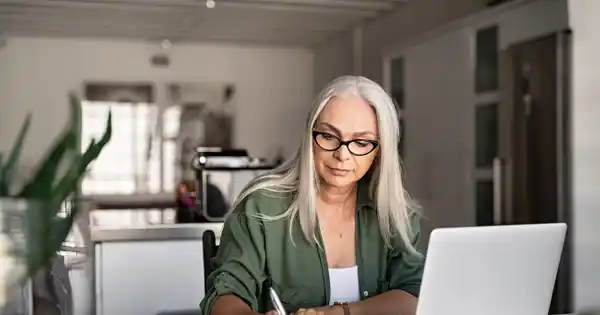 Private Tutor
Educated seniors and those with teaching experience can make a fair amount of money tutoring students part-time. Potential part-time tutors don't have to do the grunt work of generating a client list either. The major tutor hosting websites are always on the lookout for trained tutors. Many of those online jobs won't even ask you to leave your home.
Private tutors make an average of $23.88 an hour, but the sky is the limit for highly educated seniors. A lot depends on your area of expertise and experience tutoring, but it's not unheard of for a private tutor to take home over $60,000 per year.
Consultant
Many established professionals turn to consulting in the latter years of their careers. Consulting lets you lean on your decades of experience to shape the future decisions of the industry that you dedicated your life to. The right opportunity could also prove to be incredibly lucrative.
The national average of part-time consulting sits at $71,218, with some seniors earning as much as $168,000 per year. That's an average of roughly $35 an hour. Landing one of these jobs is entirely dependent on your area of expertise, and may be tough to find.
Those looking to land a part-time consulting position should take advantage of their established industry contacts and remain patient when looking for jobs online. Though it may take time, the potential rewards are undoubtedly worth it.
Administrative Assistant
Experience coordinating a fast-paced office environment could mean big things for your bank account. Successful businesses are always on the lookout for an experienced Administrative Assistant, and are willing to pay a fair bit for the right one.
The national average salary for a part time administrative assistant is $33,438 per year, which works out to be around $16 an hour. Remember, that's the average. It's not uncommon for a part-time administrative assistant to earn as much as $50,000 per year. It's all a matter of finding the right opportunity.
Accountant
Seniors with accounting experience need never retire. The short-term, seasonal nature of the job makes for a great schedule. Much of the work can be done from home or over the phone. The demand for reputable and experienced accounting professionals isn't going away any time either. Don't believe us? Just have a look at the numbers.
Part time accountants earn a national average salary of over $50,000 per year, which works out to be around $24 an hour. Remember, that's just the average. It's not uncommon for part-time accountants to earn as much as $75,000 per year either.
Driver
You don't need a PhD to make good money working part-time. You could turn your license into cold hard cash too. Popular ride sharing apps like Uber and Lyft have been relied on to generate an average annual salary of $50,000.
If you aren't too keen on using your own car, you can always go the old fashioned route. School bus drivers are paid a median hourly wage of $16.96 per year, with the vast majority of the workforce made up of those over the age of 55. Delivery drivers are always in demand as well.
Seasonal Retail Sales Associate
Retail jobs may not be as lucrative as consulting, but opportunities to earn a competitive salary are readily available to just about anyone willing to work. If you time it right, many of the major in-person and online retailers will hire you, regardless of your experience level.
Garden Centers and home renovation retailers are always looking to load up on front-line staff ahead of the summer months. Conversely, retail giants and large online retailers always up their hiring game heading into the holidays.
The average retail sales associate can only expect to make around $13 an hour, or around $27,662 annually. But these opportunities are available to just about anyone, regardless of age or experience level.
Conclusion
We hope today's exploration of the highest paying part time jobs for seniors did away with your preconceived notions. There is always a demand for experienced working professionals. Just take a look at the few of the wages featured here as proof. Whether you're a consultant, tutor, delivery driver, or bookkeeper, there's a lucrative opportunity waiting for you to discover.
This is just the tip of the iceberg too. The demand for experienced part-time professional help abounds. So, if what you read here missed the mark, keep your eyes and ears open. Lean on your connections, make a habit of browsing the major job boards, and keep searching until you find the right fit for you.