Selling a house can be stressful. After all, it's one of the biggest purchases (or investments) that most of us will make in our lifetime. Not only that, but homes can also hold a sentimental value. Those emotions can contribute to making mistakes that ultimately cost you money. On top of that, moving from one place to another is hugely stressful for most people. For these reasons (and more), it's important to make smart decisions when selling your house. Otherwise, you'll end up making costly mistakes.
Even experienced homeowners are prone to making errors when going through the sales process. Considering that the average house price in the U.S. today is more than $300,000 (and counting), these mistakes can add-up. The higher the value of the house, the more expensive any potential mistakes will be. In this article, we'll talk about common mistakes that people make when selling a house — and how to avoid them.
12. Using The Wrong Sales Approach
Taking the right approach to selling a house is very important. Those who are organized, disciplined, and have some business sense might want to sell their house on their own. After all, those real estate commissions can get quite large. However, if you're not an astute record keeper or have little experience in the real estate market, you're probably better off using a real estate agent. The good news is that commissions are often negotiable. With housing prices exploding, many agents now offer a flat fee instead of the typical 5%.
You can often shop around for a real estate agent, like you would any other product or service. You may find them rushing to offer 4.5%, or 3.5%, or even lower, in order to secure your business. Be honest with yourself, though. If you are confident you can sell the house yourself (and keep the commission), then go ahead. There are some companies who specialize in helping with this. Otherwise, go ahead and use a professional. Many people who try to tell their home themselves end up regretting the decision.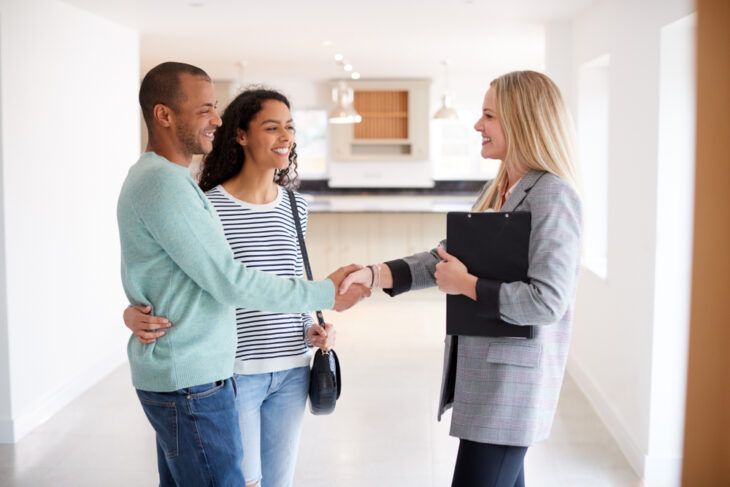 11. Setting An Unrealistic Price
Price and location are the two biggest drivers of home sales. The price is basically the first thing that prospective buyers will look at when considering a house. Remember that every buyer has a price range. The amount you're asking for is extremely important. It needs to be high enough to ensure you're getting the most value, but also low enough to stay realistic. Many homes sit on the market for weeks (or months) because they are priced too high.
Research the sales prices of similar houses that have sold in your area. Then set a comparable price. This is the best way to attract potential buyers and make sure your house sells in a reasonable amount of time. This is yet another area where real estate agent brings a lot of value. They will have extensive research about the housing market in your neighborhood. That means they will probably know the pricing sweet spot that best fits your home.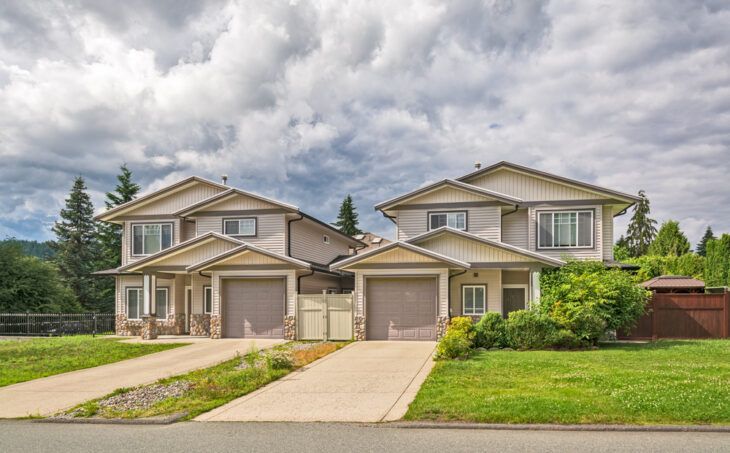 10. Not Considering Selling Costs
While you certainly need to set a realistic price for your house, you also need to be aware of all the potential costs associated with the sale. We already mentioned commission fees, which can be as much as 5% of the sale price. You could also end up paying closing costs (aka legal fees), repair bills, or other concessions to the buyer. For example, they may only agree to buy the house on the condition that you replace the 15-year old air conditioner first.
These extra selling costs can add up quickly. Before you know it, they've eaten into a big chunk of the equity you had. Trying to estimate these selling costs before you list your home is the best bet. You don't want to end up expecting to clear $100,000 from the sale, only to end up with $60,000 by the time all it said and done. This dramatic difference could have an impact on how you shop for your new house.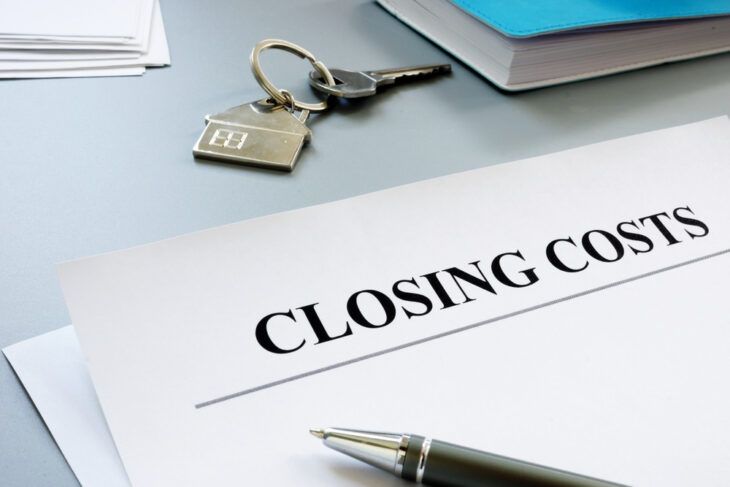 9. Skipping Small Repairs
While you may not want to undertake any major and costly renovations on a house you're planning to sell, it's still advisable to repair or replace broken and outdated items. Just don't break the bank to get them done. Common upgrades before selling your house can include installing new door handles, tightening faucets, securing curtain rods, and other small jobs.
These small repairs are relatively inexpensive. However, they add a small sense of polish to your home. New hardware in the bathroom and kitchen cupboards and drawers, for example, are a nice touch. For a little more money, replace the windows and doors to improve functionality, efficiency, and safety. With a little money and effort, you can easily raise the curb appeal of your place. Don't underestimate the power of the small stuff when it comes to selling a house. Little things make a difference.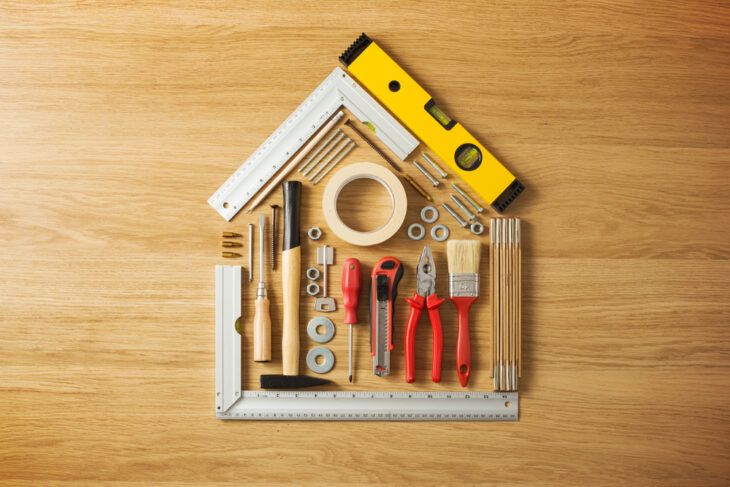 8. Not Bothering To Clean The Place
This one should be obvious. The first thing a potential buyer will notice is whether the house is clean or not. Few things are as likely to turn off a buyer than a dirty home. Remember that first impressions are forever, so be sure to clean your house thoroughly before showing it. Like, really thoroughly. A quick vacuum and dusting isn't enough. It's time for one of those once-every-five-years deep cleaning. Make sure your house sparkles.
You should also pay attention to how your house smells — especially if you smoke or have pets. It's far too easy to become "nose blind" to the unpleasant odors in your home. It might be time to invest in some air fresheners. It might be worth it to hire a professional house cleaning service for this one. (Again, a real estate agent probably already knows where to find someone for this.) It will cost you a bit extra up front, but your house will sell quicker (and for more money) if it's kept in pristine condition through the sales process.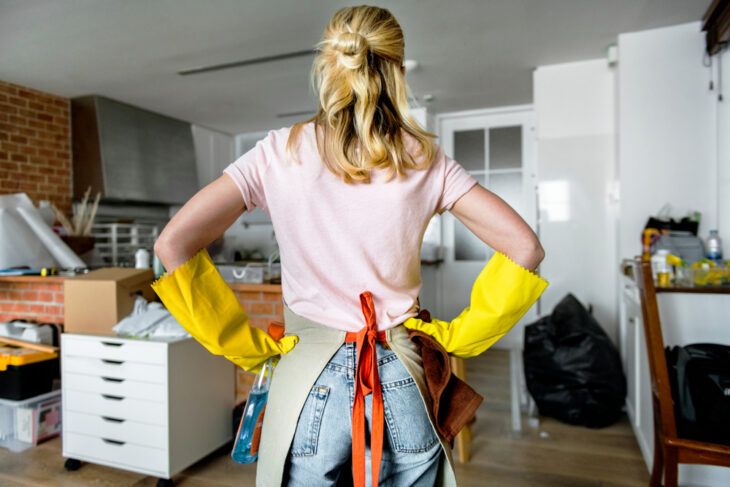 7. Ignoring Curb Appeal
Cleanliness inside a house is important, but don't neglect the exterior either. It's not only the inside of a house that attracts (or repels) buyers. The outside of a house makes the first impression. This is known in real estate circles as "curb appeal." Potential buyers do judge a book by its cover.
For this reason, it's important that make their first impression a good one. You want to inspire people to stop and take a closer look. Think of the outside of your house as the bait the lures in a buyer in, while the inside is the hook that convinces them. Go ahead and put some effort into sprucing up the outside of your place. Weed the garden, cut the grass, add some potted flowers, and slap some fresh paint on the front door or shutters. These relatively easy tasks can help a lot.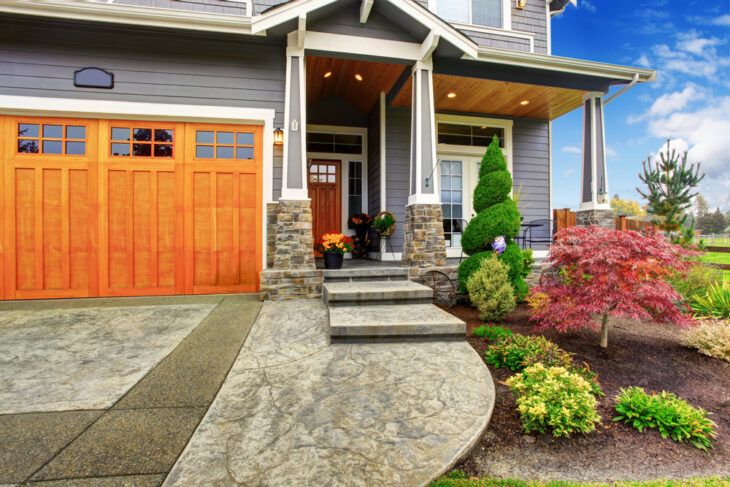 6. Offering Limited Showings
If you want your house to sell quickly, you need to be open to showing it. More foot traffic through a house tends to translate to more offers to buy it. While showing your house can be disruptive and inconvenient, it's absolutely necessary. Buyers will always want to walk through a house they are considering buying. Some people will actually want multiple walkthroughs before they commit to making an offer.
While it can be frustrating to constantly be asked to leave your house so real estate agents can show it or conduct open houses, it's really only a minor inconvenience. Try to be as flexible as possible when it comes to showing your house. Frequently saying "no, not tonight" to interested parties will slow down the sales process considerably. Then your house lingers on the market. Then people start to wonder what's wrong with the house that isn't selling quickly. Don't sabotage your own selling efforts by not showing your home freely. Don't even list it until you're fully ready to show it as much as possible.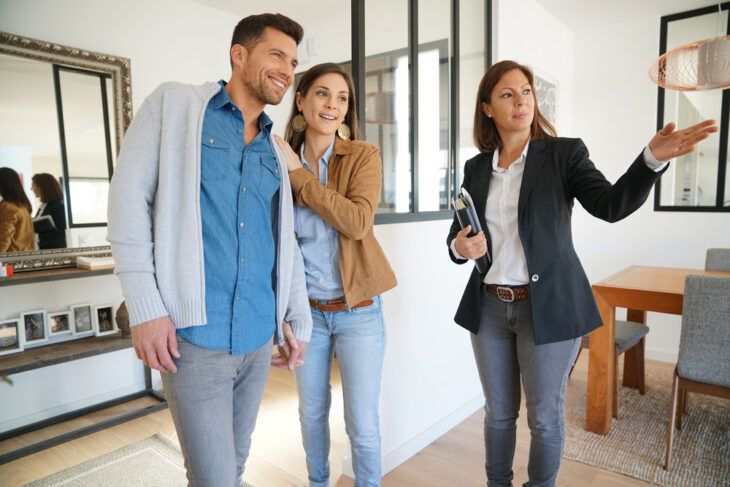 5. Selling At The Wrong Time Of Year
Believe it or not, there is a "peak home buying" season. The most popular time to sell a house is in Spring or early Summer. As you might expect, Winter is the slowest time of year for house sales. Between cold weather in many parts of the country and attentions shifting towards the holiday season, home sales typically taper off between November and February.
You should always remember that there is a "right time" to sell your house. You'll find fewer buyers in the winter, so it's best to avoid listing your home then. Once the Spring sunshine starts to emerge, buyers come out in droves. Listing your house in the Spring or Summer will help ensure it sells quickly (and for the price you want). If you list in the Winter, your home could languish on the market for a while. Or you might be forced to accept a lower purchase price. You don't want that.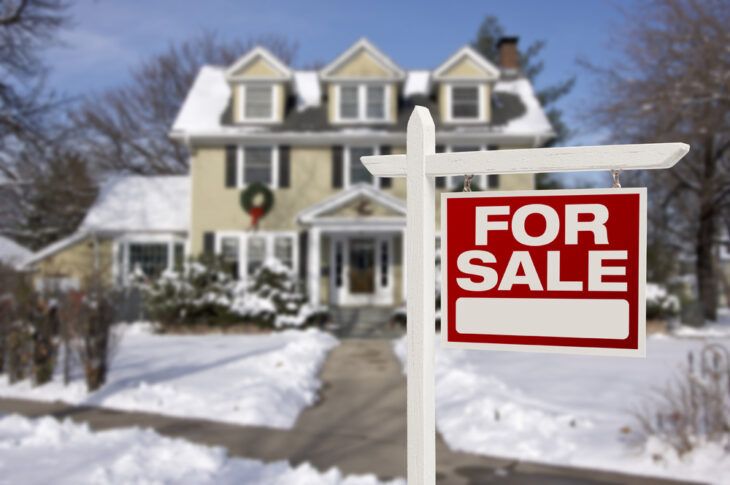 4. Not Negotiating Enough
House sales usually come down to a negotiation between the seller and buyer. It's a common mistake to be too inflexible when it comes to price. If you're not willing to negotiate much (or at all), you'll find buyers walking away. The longer your house sits on the market, the less likely it is that you'll get the price you're asking for.
As a rule, you shouldn't expect to get your full asking price. This is, however, ignoring that certain markets are currently so hot that houses are routinely selling for much MORE than the asking price. If you live in a place where real estate hasn't gone insane, you should be happy to get anything at (or above) your asking price. It's more realistic, though, to expect settling for 5-to-10% below your asking price. Of course, some sellers will purposely inflate their asking price in order to negotiate their way down to the price they really wanted in the first place. Either way, be prepared to toss numbers back and forth a bit when you're selling a house.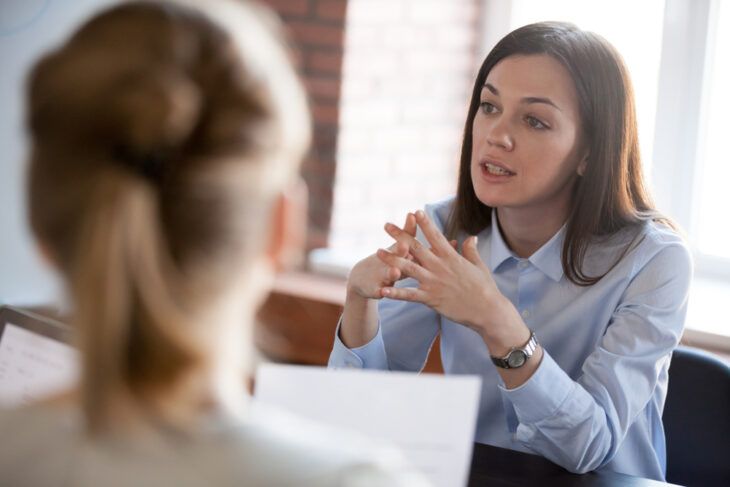 3. Having Bad Marketing
Online marketing is how most houses are sold these days. So how your house comes across in online ads is critically important to how much interest it generates, how quickly it sells, and how much money it sells for. Be sure to include lots of good photos when listing your house online. You'll need photos of every room inside, plus plenty of exterior shots that show the house from various angles. You may also want to show some shots of the neighborhood to give buyers a better sense of the area. Think of things like local parks, pubs and restaurants, shopping centers, or schools.
Photos are important, but so are the words used to describe your house. Make sure you highlight all of the main features of your house. However, don't be afraid to go into further detail about all of the positive aspects of your house. At the risk of beating a dead horse here, a real estate agent will have a ton of expertise at this task.
Finally, pay close attention to the websites where your house is listed for sale. You'll want to know the most popular sites in your city or state. Make sure your online ads aren't tucked away in a little-visited corner of the internet. You want as many eyeballs on your listing as possible, so spread the information across multiple sites.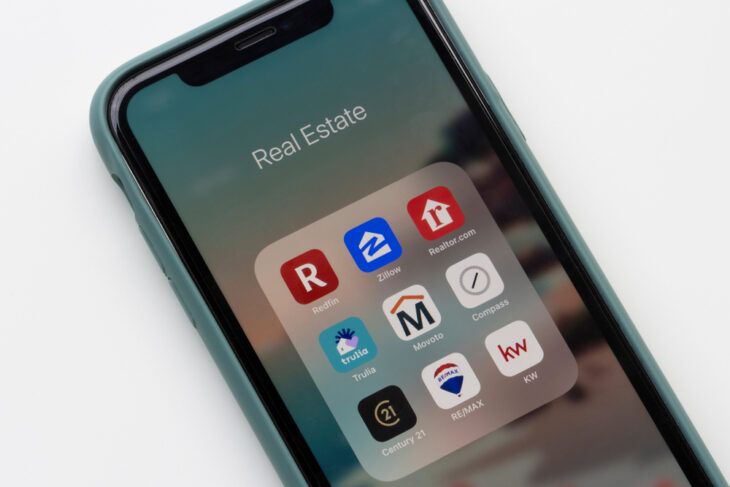 2. Neglecting Paperwork
Whenever a house sells, there's a lot of paperwork to fill out. This paperwork mostly consists of legal documents from lenders, appraisers, title insurance agents, and inspectors. If these forms are filled out incorrectly, it can end up scuttling a sale. It could also you, the seller, a lot of headaches and money.
While you may be able to avoid using a real estate agent to sell your house, you should not skip using a qualified real estate lawyer to finalize the paperwork of closing a sale. You can also ask a qualified banked to help with the financial documents. While it's possible to complete most of the paperwork yourself, we advise against it unless you are very confident in doing so. Just remember that even innocent mistakes can end up being very expensive.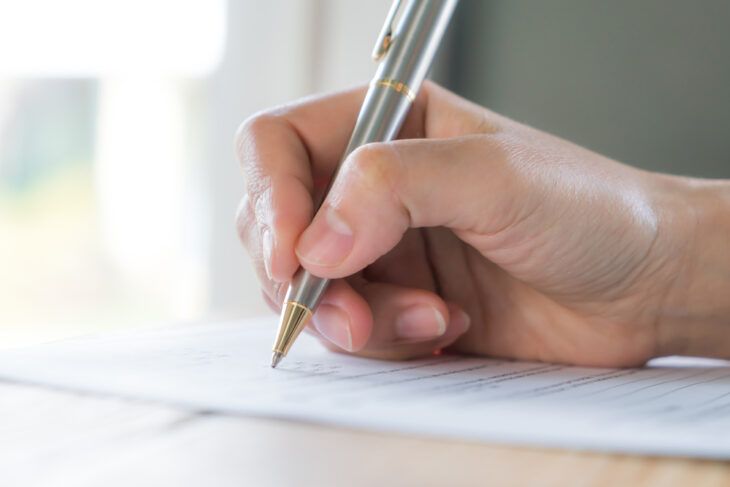 1. Failure To Disclose
Whenever a real estate agent lists a house for sale, the homeowner must fill out what's known as a "seller's disclosure form." This lists any material defect known to the seller at the time they list the property for sale. You can find a generic disclosure form online. You might also be able to get a template from your local bank. Make sure you complete this form with extreme honesty and thoroughness.
If you fail to disclose a major flaw in your house, you are opening yourself up to a big lawsuit. For example, you need to mention that the basement flooded that one Spring. Or that there was a minor kitchen fire a few years back. Failing to disclose these things can put your sale at risk. Even worse, you could end up being sued long after the house was actually sold. To avoid these, just be honest and upfront about any issues your house may have. While it can be uncomfortable to admit fault in an asset you're trying to convince people to buy, it will save you time and money in the long run. Plus it's simply the right thing to do.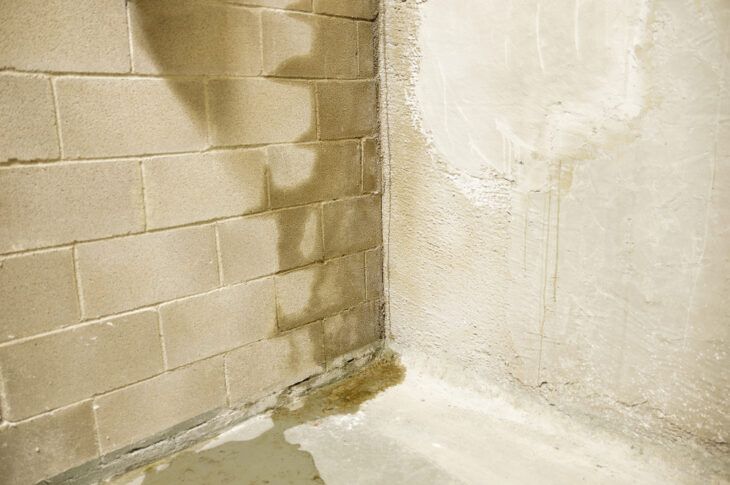 The Bottom Line
As real estate values continue to skyrocket in most areas of North America, avoiding mistakes when selling your house is arguably more important than ever before. For most people, buying, owning, and selling their home is one of the best ways to accumulate wealth over their lifespan. So it's clear that you don't want to screw up the handling of your largest financial asset.
If you're bought and sold a few houses in your past, you may be tempted to sell your next house yourself. When done properly, it can save you a bit of money. However, the process remains fairly complex if you're not experienced. We certainly recommend shopping around for a good real estate agent to help you along, if you're not sure of certain steps. The important thing is that you take the right steps to maximize the value from selling your home. Avoiding the mistakes in this article will help that goal.